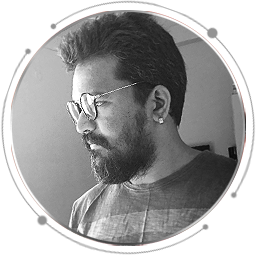 About me
I'm Ram, concept / visual development artist. I am currently living in Hyderabad, India. In these past 10+ years, I have played many roles such as, Concept Artist [character/environment design], Matte Painter, Asset Lead, CG Supervisor, etc and have executed and delivered total of 25+ films, involved both in Pre & post-production.
I have always been passionate about designing unseen worlds & non-existent Characters or in fact anything & everything where design plays a pivotal role. I am excited and keen on taking up visually challenging projects; let it be designing for feature films, games or book covers.
In my free time I love to explore new tools and technologies and apply them to my workflow. This constant search for a new and fresh way of communicating stories very strongly drives the look of my art.
When design matters, feel free to contact me.